Duke's: A Family Tradition
Don't mix business and family. It's an old adage we've all heard but I simply don't buy it.
Without the love and support of family, Duke's Chowder House wouldn't exist today! I'm lucky to be constantly surrounded by my many family groups: my own, my staff, and the families that join us for delicious, wholesome meals every day.
Duke's has truly achieved the ultimate mix of family and business. My son John is not only my son and my friend, he's also my business partner.
An Easy Decision
John has been around Duke's restaurants for much of his life and has been working here in one capacity or another since he was a young man. He was a busboy and a waiter, and he tried his hand at bartending for a while. He even got behind the line and was a cook at one point!
No matter the job, he has taken it on with vigor and determination. All challenges were met with his unassailable will to learn and improve, and I am so proud of everything he has accomplished. Doing all of those jobs has given him real insight into the work required to successfully run every facet of our business, and it has greatly impacted his leadership in the restaurant.
After running Duke's Chowder House alone since I first opened its doors in 1976, it dawned on me that I needed some help. The business was becoming more and more successful, and it became clear that I really couldn't be in two places at once! The decision to bring John on as a partner was an easy one to make, and he has excelled in the role.
True Partnership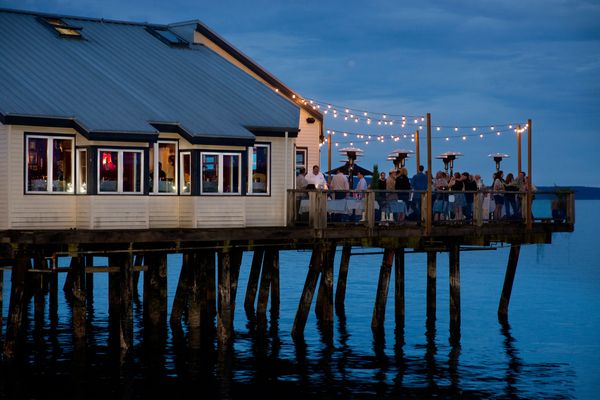 It sometimes surprises people to know that John and I make a great team. We complement each other like few father-son duos do. This isn't to say that we are always of the same mind, however.
Think of a yin-yang symbol. The colors and pattern are opposite one another, but together they form a pleasing whole that represents harmony and unity. That is exactly how John and I operate.
We don't always see eye to eye on the daily tasks of running the business, and we have different leadership styles. We often challenge each other to do better and think bigger. But when it comes right down to it, we both share the same end goal. Guest experience and customer satisfaction are top of mind for both of us.  Balancing that with our commitment to serving sustainable ingredients is a daily crusade that we tackle together.
Duke is One Proud Dad
It is an understatement to say that I am proud of John. I always knew he would do something great, even when he was a small child. Since his earliest days, he's been an expert at drawing people to him. His charisma and charm have meant that he is never without friends, and he is a wonderful conversationalist.
A true people-person, John has all of the qualities of a great leader. He has a special skill of getting people to do the work he needs them to and making them happy to do it. This comes not only from his personality but from his knowledge of the work required.
As a parent, you want the best for your children, you do your utmost to teach them values—kindness, empathy, independence, morality—and it is such a delight to see them take what they have learned and use it in the real world. It has been an honor watching John grow up into the amazing person he is today; not only has he enriched my life, and the lives of his wife and children, but he has improved the operations at Duke's. I couldn't ask for a better partner, a more loyal friend, or a more loving son.
Family: A Driving Force at Duke's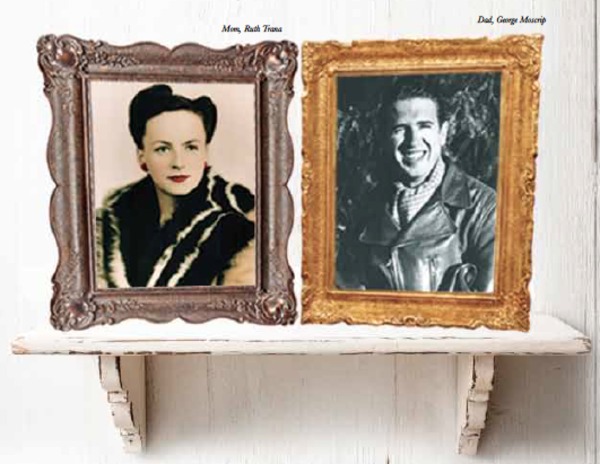 Family has played a major role in the success of Duke's Chowder House from the beginning. Like I have said before, without the love and support of my parents, brother, children, and grandchildren, Duke's probably wouldn't exist today.
My parents did a good job raising me with love and affection, and are a big reason I hold such strong values. My mother was an affectionate 'taskmaster' at home; my brother and I did our chores and did them right the first time. She had big ambitions for us that stretched beyond the sports teams we played on. She constantly told us, "I want you to amount to something" and I can still hear her voice inspiring me to do better and constantly improve.
My father was a coach; he loved kids. He coached my brother and me on various teams and was a wonderful motivator. His message, that you can always do better, has stuck with me through the years. My constant search for improvement and inspiration is a testament to his legacy.
My Grampa Cox is the one that really launched Duke's into success, with his famous (to him, anyway) New England Clam Chowder. Now, I remember that chowder as being rather brothy, and with too much clam taste for my liking. But I never forgot my Grampa's unwavering confidence in his own abilities. And that is exactly what inspired me to try and make the best Chowder in the entire world. Today, the result is our 3-time Championship Winning Clam Chowder recipe, along with over 25 other delicious types of chowder.
Finally, my children and grandchildren are the ones that drive me forward day after day. They are the reason why Duke's Chowder House uses only wild, sustainably harvested Alaskan Salmon in their kitchens, and continues to contribute to the fight to save local Wild Salmon. It's why we also source other ingredients like beef, eggs, and vegetables from sustainable operations. Ensuring that my grandchildren have access to good, healthy food for their entire lives is the driving force behind the philosophy at Duke's.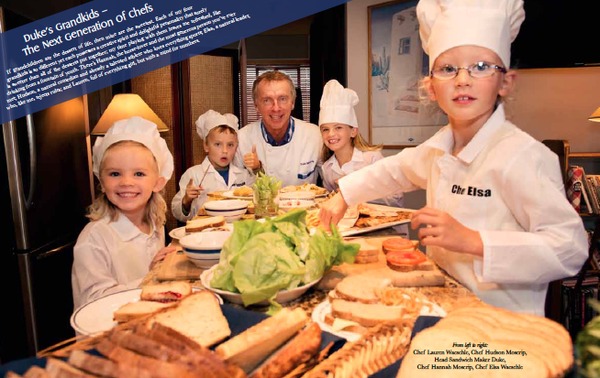 Without my family, I would not be the father, grandfather, and businessman that I am today. I owe everything to the love and support they have shown me my entire life and continue to show me today.
I am humbled and proud to see the man John has become, and it is an honor to call him my partner. Together, we help to keep Duke's Chowder House on the cutting edge of the sustainable food movement, while staying focused on customer service and providing our guests with an amazing culinary experience.
Join our VIP Club to get family recipes from Duke's kitchens, special offers for birthdays and special occasions, and more! Bring your entire family down to any of our six locations to experience how a true family business treats its guests.