Duke's: Best Seafood Restaurant Seattle
At Duke's Chowder House, our business depends on creating happy customers. Everything is designed with that goal in mind. From sourcing quality ingredients, to providing exceptional service, to serving expertly prepared dishes. Every step of the Duke's experience has been carefully curated for our customers' enjoyment and satisfaction.
This is why we are such big fans of customer review sites like TripAdvisor. Real reviews from real customers let us know what we are doing right and how we can improve. Consistent engagement with our customers is a crucial part of our business plan, and TripAdvisor gives us the tools to stay connected.
We are proud to be highly rated in Seattle and surrounding areas, ranking as the #1 Seafood Restaurant in several communities.
#1 in Tukwila
This bustling town of nearly 20,000 residents sits on the southern outskirts of Seattle. As a meeting point for various rivers, railways, and roads, Tukwila has developed into a center of commerce. This means a lot of working families who appreciate a carefully prepared meal after a busy week. Duke's Chowder House is proud to be the #1 choice for seafood-lovers in Tukwila, and the customer reviews tell us exactly what is working for the people of Tukwila.
For instance, Lee K. reviewed us in December 2016. Apparently, he had moved to Washington from Texas expecting to be overwhelmed by delicious fish tacos on every street corner! Now, anyone who has ever attempted to make fish tacos will tell you—it's not an easy dish to do right! Lee found himself disappointed by what the area had to offer, until he stopped by Duke's one day on a whim.
"Happened by Duke's Chowder House when we needed to stop by the mall for a quick shopping trip…decided to give their fish tacos a try…WOW…out of the park…FINALLY A HOME RUN! Delicious, tender, wonderful flavor…have been back 3 times… have taken out of town family there as well on two occasions."
Lee is raving about our Rockin' Rockfish Tacos, which are by far the biggest flavor bomb on our menu. The combination of our house-made Thai One-On-Sweet Chili Sauce, Mango Tango Chutney, and beautiful sharp white cheddar always leaves your taste buds dancing!
Pamela B.K also had great things to say about the dishes she and her husband chose while joining us for dinner one night.
"Amazing food! Started with calamari and complete chowder sampler for appetizers. (Then) my husband had the cheese and crab stuffed shrimp, while I had the scallop ravioli. Service was spectacular. Cannot recommend enough!"
These seafood dishes are all made with natural, wholesome ingredients and expertly prepared by our chefs. People who know seafood know that Duke's is the number 1 choice for fresh taste, wild and delicious options.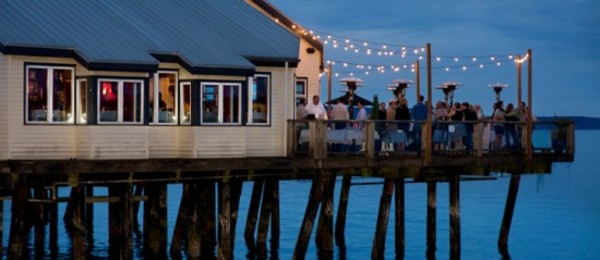 #1 in Tacoma
Tacoma is a city that is familiar with the ocean. Sitting on Puget Sound with access via the impressive Commencement Bay, Tacoma folks know all about seafood. And they love it.
But we have other talents aside from serving perfectly cooked salmon and halibut. Our customers return to us again and again because they receive top-notch service in a comfortable atmosphere.
"This restaurant was recommended by a friend to try while I was in the area. Great food but the service sold it. It is not often that you go into any restaurant anymore and have the personal touch. I received it here. All of the staff was very energetic and interested in you as a diner and a visitor to the Seattle area. That touch of caring along with the clam chowder sold it. I will definitely be back." ~ Lesa C., January 2016
Great tasting food isn't just the result of the ingredients; it's the result of the people preparing and serving it. When a workplace is enjoyable, promoting happiness and creativity, the outcome is consistently great tasting food. Wait staff on the floor play a big part in the success of Duke's.
This reviewer visited our Tacoma location earlier this year:
"Went there for lunch. This wasn't the first time going. Amazingly enough, the food tasted just as good as I remember it from several years ago. The hot food was hot, the cold was cold. Service was great too – very attentive. And the view is spectacular. Right on the water cannot be beat."
No matter how excellent the food, a restaurant cannot survive without excellent service and a comfortable setting. Every Duke's Chowder House location strives to craft a pleasant and memorable experience for our customers.
Find more authentic reviews by real customers for all of our locations on TripAdvisor:
Why People Keep Coming to Duke's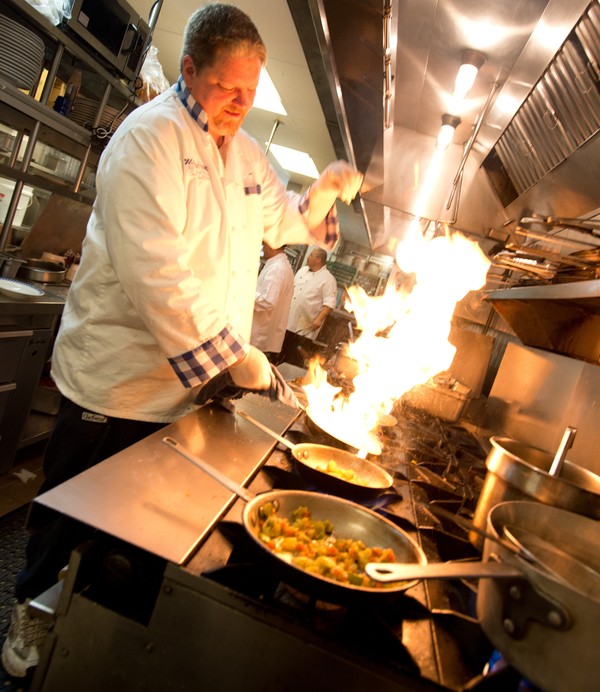 Loyal customers return to our restaurants again and again, bringing friends and family to introduce them to their favorite dishes. What compels so many people to become repeat customers?
As mentioned, we strongly believe in the power of good food, good service, and a comfortable atmosphere. The combination of those three things creates an unbeatable experience that keeps people coming back for more.
The quality of our seafood is another key factor in our locations ranking as the #1 Seafood restaurant in so many communities. Personally sourced over several decades of research and development, our seafood is 100% sustainable and is the best quality on the market. I have worked closely with farmers, fishermen, and processors all over the country, particularly in Alaska, to ensure that I know every step of the journey our seafood takes from ocean-to-table. I've learned everything I can about how the treatment of seafood ultimately effects the taste, illustrating my deep commitment to our customers' well-being and satisfaction.
This commitment extends beyond seafood to encompass the entire menu at Duke's Chowder House. I have personally sourced most of the naturally grown ingredients on the menu and am proud to serve them to our customers. I buy grass-fed beef from Australia, simply because that Australia has never had an outbreak of E. coli. Hormone-free dairy products, organic produce and fresh free-range chicken all find a home in Duke's kitchens as well. When Chef "Wild" Bill Ranniger and his team pair these ingredients with house-made spice blends and sauces, the flavors are so memorable that people come back to try them again and again.
Over the years, I have developed a chain of seafood restaurants that have the highest standards of sustainability and quality. The ocean-to-table mentality has resulted in wholesome food for every customer that walks through the door of a Duke's Chowder House and has earned us the distinction of the #1 Seafood restaurant throughout the Seattle area.
Book a reservation at one of our six locations and experience for yourself why Duke's Chowder House is ranked #1 on TripAdvisor in so many communities.