DukeWorthy™: A Total Approach
The Origin of the 'Dukeworthy' Standard
Captain Mike Friccero, a dedicated Alaska fisherman that I have worked with for years, coined the term 'Dukeworthy' long ago. It was on a fishing trip: he had graciously allowed me to accompany him and his crew on his boat, Miss Gina, and we successfully hauled in a Wild Alaska Halibut. However, the fish was a little too small, and the skin wasn't very vivid or bright. "That's not Dukeworthy; throw it back in the water," yelled the Captain. And the phrase stuck.
Since then, 'Dukeworthy' has expanded to describe our mission at Duke's Chowder House to provide our customers with the very best. It means that we consistently aim for the highest standard of quality and sustainability.
Everyone knows that my ultimate passion is searching for the world's finest Wild seafood and salmon. I've traveled the great state of Alaska numerous times over the past 40 years, working with fishermen and processors in order to develop best practices when it comes to handling Duke's seafood. I want to know how every step of the journey affects the taste and quality at the end of the day.
But it's not only seafood that must live up to the 'Dukeworthy' standard.
'Dukeworthy' Providers and Products
All of the food destined for the kitchens of Duke's Chowder House must live up to the same high standards of quality and sustainability as our seafood. That's why I've dedicated myself to personally sourcing the finest ingredients from local, national, and international suppliers. Being designated a 'Dukeworthy' Provider means that their products meet our elevated standards, and together we share the same goals and values when it comes to serving our customers.
Scrumptious Sourdough Bread
Essential Baking Company is one such provider. I began working with them when I opened the first Duke's Chowder House in 1977. Our goal was to create the perfect sourdough bread. I had fallen in love with sourdough while working and living in San Francisco and wanted to introduce it to my Seattle diners. Together, we perfected the recipe that today is known as Seattle Sourdough.
Essential Baking Company is the largest artisan bakery in the city and bakes our Double Sourdough Bread fresh for all six of our locations every day in their custom hearth-ovens. Made with wild yeast and USDA organic ingredients, no meal is complete without a sample of our famous Double Sourdough. Simply put, Essential Baking Company has become…well…essential to Duke's!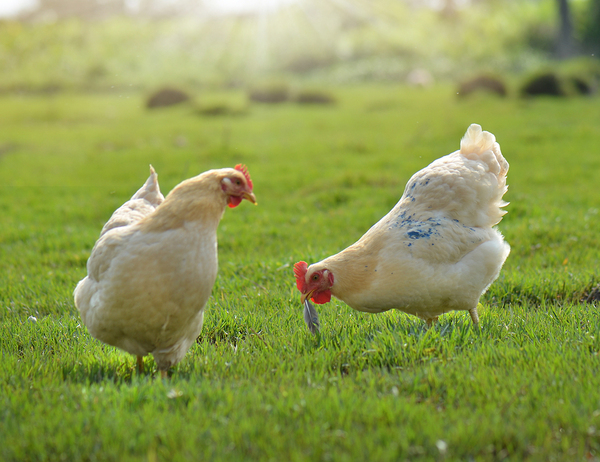 Cage-free Chicken
Harvestland/Perdue is another excellent 'Dukeworthy' provider, supplying our delicious chicken. I wanted to ensure that the chicken served at Duke's tasted great, had been raised in a healthy, cage-free environment and ate a natural diet. Finally, and importantly, the chicken had to be properly frozen.
"What? Frozen? How can you serve fresh frozen chicken?" I hear customers ask every time I mention this.
The fact is that chicken responds to freezing in the same way a salmon does. If frozen quickly and properly, the chicken will retain its fresh taste and nutritional makeup much better than supposed 'fresh' chicken. 'Fresh' chicken can take several days to get to a restaurant since transportation is almost always a challenge. This can result in chicken that is nearly a week old! Nobody wants to eat week-old chicken.
The folks at Harvestland/Perdue understand this, and they deliver consistently high-quality chicken to our kitchens. Like me, they want to serve great-tasting, wholesome food to  their valued customers. Their chickens are never given antibiotics or hormones and are raised on an all-vegetarian diet without animal by-products. It's chicken that I can feel good serving, and I'm glad to have found a 'Dukeworthy' provider that shares my values.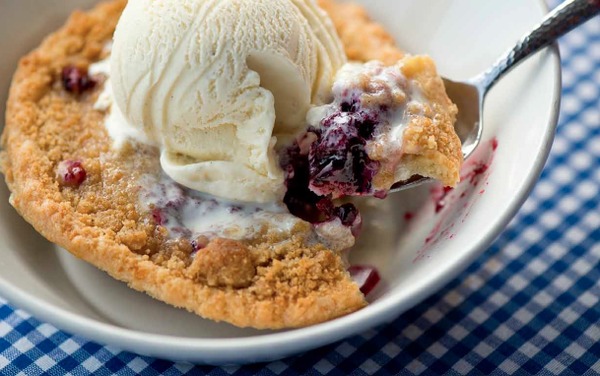 Homemade Ice-Cream
Here's a challenge: try to find ice cream that isn't made with high fructose corn syrup.
Trust me, you'll have no luck at the supermarket.
I searched high and low for ice cream that I could serve my customers with a clear conscience, and my search led me to local ice cream maker Alex Thieman, owner of Lopez Island Creamery.
Chef "Wild" Bill, my son John and I received an extensive personal tour of Alex's facility, and he was gracious enough to answer thousands of questions about how his ice cream is made, where the ingredients come from and exactly how he creates such incredible flavors. We were beyond impressed, and Lopez Island Creamery has been a 'Dukeworthy' Provider ever since.
Alex uses only natural ingredients, and can create any flavor we dream up at the drop of a hat! We are in tune with each other's goals, which is to serve customers a dessert that tastes wonderful and isn't terrible for their health. Dessert doesn't have to be served with a side of guilt. With Alex and his team, that is the reality of dessert at Duke's!
You won't find food laced with chemicals like sodium nitrate or aspartame in our kitchens. Our grass-fed beef comes from Australia, the only country on earth to have never suffered an E. Coli outbreak; our dairy comes from farmer-owned company Darigold and is guaranteed free of bovine growth hormones. I am committed to serving my customers good, wholesome ingredients that promote sustainability and don't negatively affect our environment.
That's why all of our suppliers have been personally vetted and selected by me, ensuring that they live up to the high level of quality we have established at Duke's Chowder House.
'Dukeworthy': A Total Approach
It's not just our ingredients that strive to live up to the Dukeworthy standards. The staff at every Duke's Chowder House location is exceptional in their work and they all consistently impress me with their commitment to our ideals as a company.
Executive Chef "Wild" Bill Ranniger and I have worked together for over twenty years, and his creative chefs are 100 percent dedicated to maintaining the 'Dukeworthy' standard. Great tasting food isn't just the result of the ingredients – it's also the result of the people preparing it. When a workplace is enjoyable, promoting happiness and creativity, the outcome is consistently great tasting food.
Wait staff on the floor play a big part in the success of Duke's as well. Atmosphere complements great food, and great service contributes to the customer's overall experience. The 'Dukeworthy' standard expresses the mission of every staff member, which is to bring the customer the best of everything and send them home smiling.
To be 'Dukeworthy' doesn't just mean to be fresh. It also demands sustainable methods of harvest and transport. I am passionate about making sure that the fresh, quality ingredients I love are available for decades to come. My grandchildren, and their grandchildren deserve access to quality food for their entire lives. The 'Dukeworthy' standard is simply a promise to deliver the highest-quality ingredients to customers while ensuring that future generations will have the opportunity to enjoy them as well.
And that is what sets Duke's apart—if it's not 'Dukeworthy,' we don't serve it. It's that simple.
Book a reservation at one of our six locations today and experience the 'Dukeworthy' standard yourself.