How Duke Saved Seattle Seafair
Ask anybody and they'll tell you—I am Seattle's biggest fan. I grew up in the area, and I love this city more than anywhere else in the world. It's a special place, seamlessly blending urban city with wild, natural surroundings. But it's the people that really make it an amazing place to call home.
This story is about the people of Seattle, and how I did my small part to help bring them together. It all started in 2010, just before the beginning of summer…
The Legendary Seattle Seafair
For those that don't know, the Seattle Seafair is a beloved Pacific Northwest tradition; it's beginning heralds the start of summer to many Seattlites.
The first Seafair was held in 1950 to mark the centennial celebration of the city, as well as a way to attract tourists to visit 'the boating capital of the world.' It ran for one week in August and featured boat races, a parade, and amateur athletic events. After that first year, the Seafair was deemed a great success and became an annual event. It was the following year that unlimited hydroplane races were added to the events roster; more on that later…
68 years later, the Seattle Seafair is now a 10-week long festival with over 75 events happening in and around Seattle. It's considered a pinnacle celebration of mariner history, Seattle culture, and the Pacific Northwest lifestyle. Showcasing live music, incredibly delicious food, a parade, fireworks, air shows and so much more, the Seattle Seafair really defines summer for those of us lucky enough to attend.
But more defining than all of those events, at least in my opinion, is the hydroplane races.
A hydroplane is the world's fastest motorboat, and the unlimited hydroplane races have been a staple of the Seattle Seafair since the second year. Most Seafair-goers would agree that without the races, the festival just wouldn't be the same. That's why, when the races were threatened back in 2010, I felt it necessary to step up and do my part to protect a beloved Seattle tradition.
Duke's to the Rescue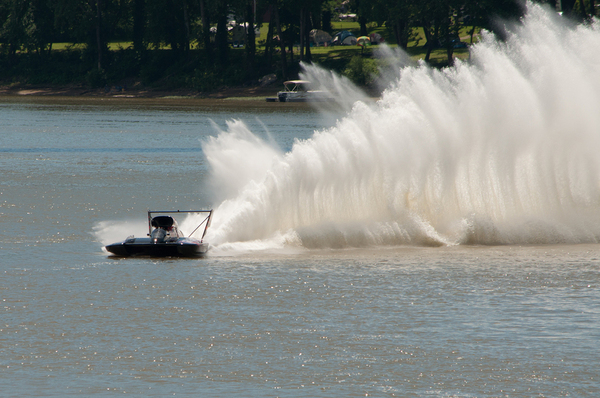 In the lead-up to the 2010 Seattle Seafair, a major roadblock popped up for the organizers. General Motors, one of the major festival sponsors, suddenly pulled their sponsorship. Without that support, the organizers couldn't afford to the pay the hydroplane drivers their usual fee.
A dispute quickly materialized; the drivers were deadlocked in agreeing to take a pay cut for that year's races, and the organizers had run out of potential sponsors to bring in at the last minute. It was the final hour, and it honestly looked like this would be the first Seafair in almost 50 years without hydroplane races. I was devastated.
So, I did the only thing I could think to do. On behalf of Duke's Chowder House, I offered to pitch in the $40,000 needed to make up the pay cut for the drivers. That way, everyone was happy; the drivers would make the money they deserve, the organizers wouldn't be out of pocket and Seafair patrons could continue to look forward to the hydroplane races that year.
I called my good friend Chris Hanauer, the legendary hydro driver, with my idea. I wanted to know what he thought; would the other drivers accept it? He was on board immediately and helped me tremendously when it came to solidifying the deal.
All I wanted was to protect and preserve a wonderful piece of Seattle tradition. Some say that I saved Seafair. I don't know about that, but I know that without the help of Duke's Chowder House, the future of Seafair was definitely in doubt.
The Question is…Why?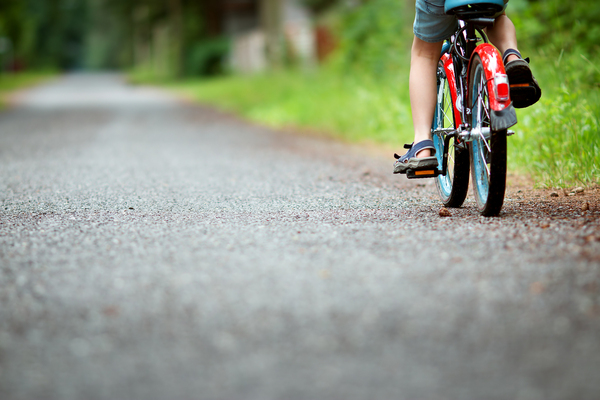 Many people asked "why did you do it?" Some suspected a sinister motive, other's thought that it was just a lot of money to put up in order to watch some boats race around on the water. Whenever anyone asked me why I did what I did, I told them this story.
When I was in 5th grade, growing up in Bellevue, my friends, my brother Bubba and I were hydroplane crazy. We would carve wooden ones, tie them behind our bicycles and tow them all around the neighborhood for hours, pretending to be our favorite drivers going hundreds of miles an hour. Those memories are precious to me; I remember it like it was yesterday.
It was that little boy on a bicycle that gave me the idea. If I was in a position to preserve this beloved sport for another year, why wouldn't I?
Without the hydroplanes, there really isn't a Seafair. And without Seafair, the spirit of Seattle itself is threatened! As much as it is a thriving urban center, Seattle really has that small-town culture that results in a strong community. And that's the point of Seafair itself; to build community and bring people together in mutual love for their history and traditions.
That year, the strong community was on display for everyone to see. Even before I stepped up with my contribution, big-name players like Starbucks, Nordstrom, Microsoft and Vulcan helped raise money to ensure the Fourth of July Fireworks at Gas Works Park went ahead as planned.
Keeping these events, and all of Seafair, alive is crucial for our arts and culture development, as well as for our community development. A community that stands strong together like this can only produce great things, and that's what Seattle is all about. Like I said, it's the people that really make this a special place.
This year, the Seafair kicks off on June 14 and runs all the way through to the final blowout Seafair weekend, August 4-6. This is where you can catch the Albert Lee Appliance Cup unlimited hydroplane race, the Boeing air show and much more!
Join our VIP Club to stay up to date on all our Seafair summer specials, events, and promotions at all six locations of Duke's Chowder House. We are Seattle strong and Seattle proud!