Leave Poor Herschel Alone
Everybody knows that I love eating 100% Wild Salmon. I could eat it for breakfast, lunch, and dinner every day for the rest of my life and never get tired of it.
I've been in and around the fishing scene for over four decades now, and I've met a lot of different people. But so far, I've only come across one worthy competitor for the title of Biggest Salmon Lover.
His name was Herschel.
The Celebrity Sea Lion
Herschel was a sea lion, and he inadvertently helped Duke's Chowder House gain some publicity around Seattle in the late 1980's.
Herschel had decided to set up camp in the small canal that connects Puget Sound to Lake Washington, near Ballard Locks. Turns out, this was an excellent fishing spot for catching Wild Salmon. In a good year, over 500,000 salmon migrate through Ballard Locks. So, Herschel thought that he'd found himself a lovely little home with a nonstop supply of salmon.
However, Herschel was making a nuisance of himself. If you've never been to Ballard Locks, it's a popular tourist destination, attracting hundreds of visitors and boaters every year. And if you've ever heard a sea lion…they are loud! Not only is the sound bothersome, but his very presence was starting to drive fishermen bonkers! Obviously, salmon try to disappear when a predator such as a sea lion comes around. Which is exactly the opposite of what a fisherman is looking for when he takes his boat and fishing rod out for the day.
Our pesky sea lion was noticed by local media, he was dubbed Herschel and was reported on frequently. So frequently that he eventually attracted the notice of the Washington State Fish and Game Department. At this point, his celebrity status hit an all-time high.
Moving Day
The Fish and Game Department pulled out all their tricks to try to remove Herschel from his chosen home. They tried to frighten him away with firecrackers and rubber bullets; that didn't work at all. They even captured him and moved him 1,000 miles away!
But Herschel kept coming back.
This is when I really took notice of Herschel. The guy clearly loved Wild Salmon as much as I did! We shared a favorite food, and that made me sympathetic to his plight. I started to wonder how I could help.
An Open Letter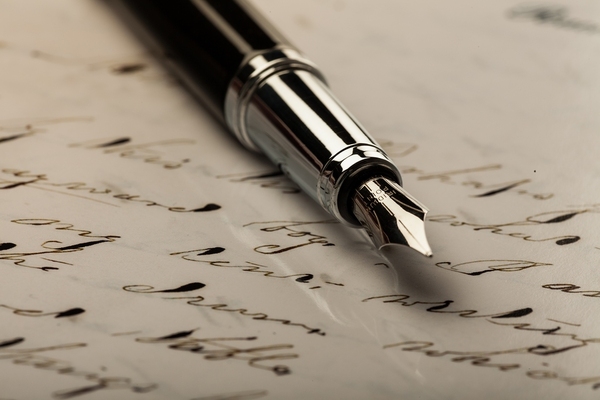 Those who know me, know that I am always looking for new and innovative ways to grab people's attention when it comes to advertising. There was that time I invited a fully-grown bull into the restaurant, and the time I painted the city sidewalk outside my restaurant. I'm also a fan of placing open letters in local newspapers, like the one I wrote to Seattle Seahawks coach Pete Carroll.
In the case of Herschel, I decided to try the open letter approach and to see what would happen.
I placed a letter to the Director of Washington's Fish and Game Department in a local newspaper, basically stating that instead of removing Herschel, Duke's Chowder House would take care of him. We would feed him all the salmon that he wanted, AND we would pay for it!
An offer that will save the government money often attracts attention, and boy did we attract attention!
The Director promptly took the bait, as they say, and assumed I was being serious. Though I was not being serious at first, I saw an opportunity to get people talking about Duke's Chowder House, which is always a good thing when you're a businessman. So, I agreed to debate the good Director on local television for the whole city to watch.
Needless to say, the poor Director ended up being the butt end of a good joke. He came off as an overzealous bureaucrat eager to save money (and lacking a sense of humor) while Duke's Chowder House enjoyed some free publicity.
Salmon Lovers Unite!
So that's how Herschel the salmon-loving sea lion helped Duke's Chowder House become the talk of the town; all because he and I share a deep-seated love for Wild Salmon.I founded and continue to operate six locations of Duke's Chowder House throughout Seattle because I love Wild Salmon, and I want you to love it too. It's an endangered resource that is important to Americans, and to the rest of the world, both environmentally and economically. Duke's mission is to remain a leader of the sustainable food economy, with a special focus on sustainable seafood. The more people demand sustainably sourced Wild Salmon, Halibut, and other seafood, the more accessible it will become.
Wild Salmon, when sustainably caught and transported, is hugely beneficial to both consumers and the environment. They contain very low levels of toxins and are higher in nutrients due to their natural diet. Well-managed fisheries, like those found in Alaska, cause little environmental damage, which is why I source our Wild Salmon and Halibut from Alaskan waters. I've spent decades researching and personally vetting the fishermen and processors with whom Duke's works. It is my goal to preserve the beautiful, natural taste of freshly caught fish while constantly improving the sustainable seafood supply chain.
It's not just Wild Salmon and Halibut that must live up to my high standards of sustainability for food headed to Duke's kitchens. Our produce, beef, eggs, dairy and many other ingredients are also sustainably raised, grown and harvested. These products are not only better for the environment, they are better for our customers.
I will do everything in my power to ensure that my grandchildren, and their grandchildren, have access to delicious, wholesome, natural ingredients for decades to come. For this reason, we are proud to boast the highest standards of sustainability and quality, buying local when we can and working hard to support sustainable food networks elsewhere when we can't. Honestly, it's just the right thing to do.
If you love Wild Salmon as much as Herschel and I do, book a table at one of our six locations today and taste the difference that sustainable ingredients make. And be sure to join our VIP Club to receive a free lunch, coupons, special offers and more!