At Duke's Chowder House, we are committed to serving the finest quality, most sustainable seafood available, with a strong focus on 100% Wild Salmon. One of the major crises facing the Pacific Northwest today is declining salmon populations in the Salish Sea. This is why I strongly support Long Live the Kings (LLTK), an organization whose mission it is to fully restore those salmon populations, while at the same time promoting scientific advancement and sustainable fisheries.
About Long Live the Kings
The organization was founded in 1986 by a group of salmon-lovers who were extremely concerned about the steep decline of salmon populations in the Pacific Northwest waters. They were interested in ensuring sustainable fishing for generations.
Their main question was simple: could an integrated, holistic approach to salmon recovery work?
Over their epic life cycle, salmon face enormous challenges. As they migrate from small breeding grounds through streams, rivers, and tributaries to the vast waters of the Salish Sea and beyond, salmon encounter predators, human infrastructure, disease, pollution, and competitive species. Through collaborative efforts that connect the people associated with these concerns, LLTK aims to improve the survival rate of salmon while supporting sustainable fisheries, plus advancing scientific endeavors that will help maintain salmon populations long-term.
Now in their 30th year of work, LLTK has over 125 project sites and has returned over 1,000,000 fish to the Pacific Northwest! They haven't done it alone, however; their vast network of over 250 partners lends tremendous support to all of their initiatives. They are now an international leader when it comes to salmon recovery operations, as well as the advancement of scientific-based management tools.
3 Main Focus Areas
Long Live the Kings pours their resources into 3 key areas of Wild Salmon management.
1. Rebuilding Populations: Hatchery Projects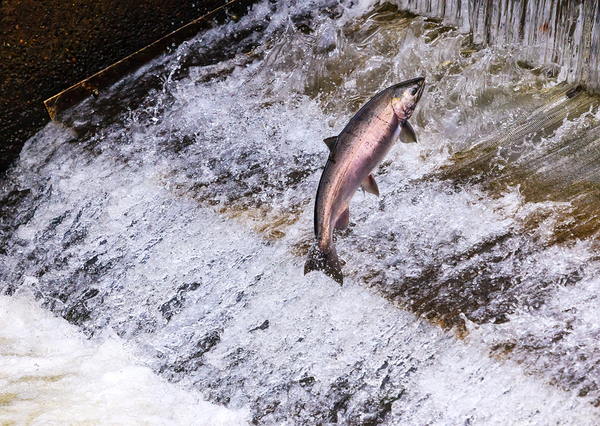 Hatcheries can, in some cases, actually negatively impacted wild salmon populations because of improper management and too few scientific studies. However, hatcheries can play a major role in rebuilding salmon populations if done correctly. Three key LLTK hatchery projects include the Hood Canal Steelhead Project, the Hood Canal Summer Chum Recovery operation, and the Glenwood Springs Chinook program.
Now, using an innovative, low-impact approach, LLTK has successfully utilized hatchery populations to bring steelhead salmon and summer chum numbers up from the brink of extinction. These fish now support local fisheries, as well as provide an alternative food source for local resident orcas.
Careful and specific management techniques, combined with programs based on strong scientific research, have yielded excellent results. Setting specific goals for both conservation and harvest targets has helped to create a healthy, sustainable population that can be depended on for generations to come.
2. Advancing Science
Since their inception, Long Live the Kings has known that science must provide the backbone of their efforts. Their goal is to identify scientific 'roadblocks'—dark spots in the fabric of knowledge surrounding salmon recovery and management. They work closely with their multiple partners, collaborating across state and national borders. Using an interdisciplinary approach, they aim to develop and implement new scientific studies, provide educational workshops and events, and create science-based management tools that can be adopted by other organizations around the world.
Salmon recovery and management is a delicate and complex balancing act, and there are many information gaps in the body of scientific knowledge available. By supporting science-based research into these issues, Long Live the Kings can ensure that their recovery efforts will last into the future.
3. Rethinking Management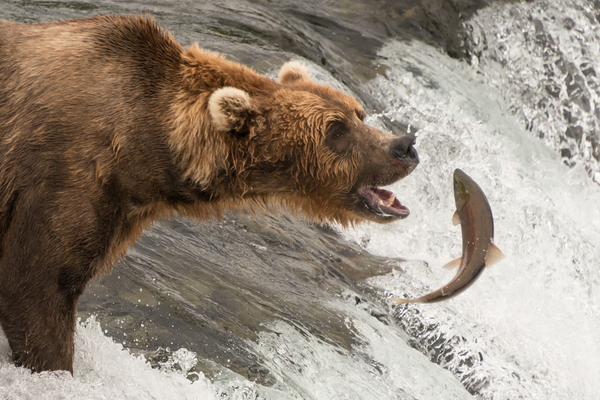 Salmon populations face more challenges in today's world than ever before, particularly when it comes to massive shifts in the makeup of their natural environment. This makes proper management of salmon populations increasingly important to sustainability.
Rethinking the tools used in fisheries management is something Long Live the Kings has continuously worked on over the past 30 years. In collaboration with their partners, they look to create better-informed practices that address the challenges of climate change, government policies and fisheries development—areas that frequently have complex and conflicting mandates. Making these best practices known and teaching them throughout the international community is one sure way to help restore salmon populations worldwide.
Survive the Sound 
Duke's Chowder House is proud to be supporting the newest interactive initiative by Long Live the Kings. It's called Survive the Sound, and it's a great way to have fun, win prizes, and support steelhead salmon recovery in the Salish Sea.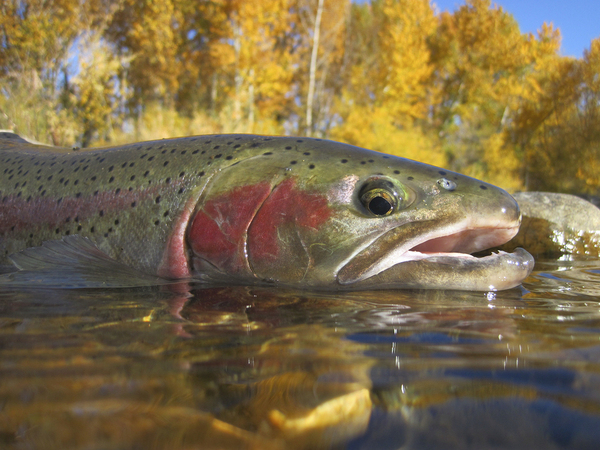 Using high-tech tracking devices, LLTK and partners have learned that steelhead salmon are having a difficult time surviving their journey through the waters of Puget Sound. New technology is helping us find out what is causing their demise, and how we may be able to save them.
To learn more about how to support Long Live the Kings, and sustainable fisheries, visit them online.