Smart Catch: Thinking Beyond the Menu
Duke's Chowder House was honored to be among the first restaurants given a 100 percent sustainable seafood volume compliance rating from Smart Catch. Read on to learn more about the program and support sustainable seafood industries.
About the Smart Catch Program
Smart Catch was established in Seattle in July 2015, and has been busily working with restaurants in the Seattle area ever since. The program was designed by professional chefs in order to help and support other chefs in creating menus with sustainability as a core value. Most restaurant chefs have full control over what goes on their menu, and this has the potential to significantly impact the sustainable seafood industry in a positive way.
It's ultimately in a chef's best interest to provide sustainable options for seafood lovers! The National Restaurant Association noted that 'an increased consumer demand for environmentally sustainable foods' was one of the Top 10 Food Trends of 2015. This is one trend not likely to fade away into oblivion, as environmental awareness continues to expand.
How to Define Sustainable Seafood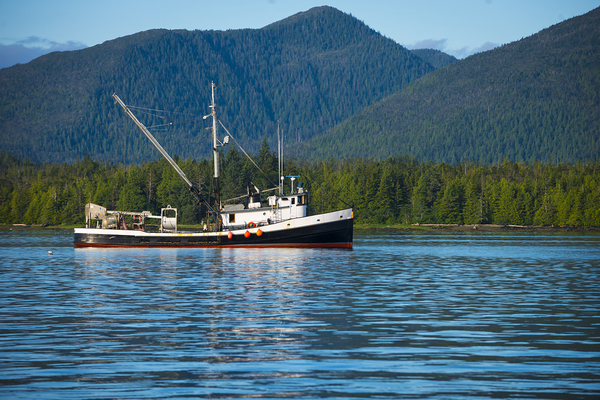 Sustainable fishing operations need to be supported and encouraged by consumers choosing their product over unsustainable options.
Whether fished or farmed, sources that can maintain or increase production without jeopardizing the health of affected ecosystems are considered sustainable by the Smart Catch program. A number of questions are necessary for determining whether a seafood source is truly sustainable:
What species is it?
Where were they caught/raised?
How were they caught/raised?
When were they caught/harvested?
The answers to these questions and many more help Smart Catch produce a fair assessment of seafood suppliers, whether they are commercial fishermen, farming operations, or independent fish suppliers.
At Duke's, sustainable seafood has always been at the core of the menu. Duke has personally sourced salmon, halibut, and shellfish for his customers, determined to deliver only the best. His resolve to serve customers the highest-quality seafood combines with his desire to ensure future generations can enjoy the same food in later years. Smart Catch has the same goals and aims to help other restaurants realize their potential in making this objective a reality.
How to Assess a Menu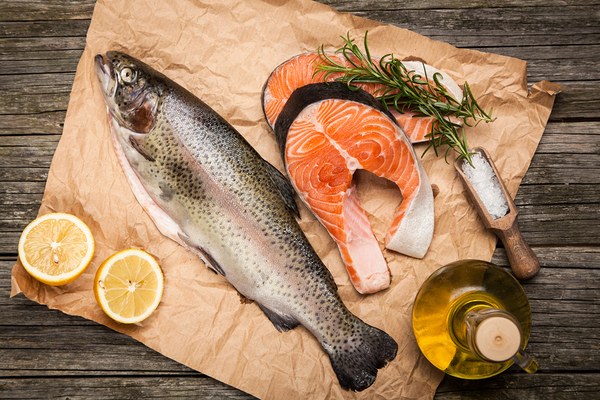 Smart Catch is designed by chefs for chefs, helping them retool their menus to feature sustainable seafood dishes.
A number of ratings and assessments are used in conjunction with one another when evaluating the menu of a particular restaurant. The Monterey Bay Aquarium's Seafood Watch program and the NOAA Fisheries Fish Stock Index both assess fish stocks using a science-based approach, using the latest information available around fisheries, aquaculture, and marine environmental science. A rating is then assigned to fish stocks that indicate their current level of sustainability. The MBA Seafood Watch Program uses a color rating for each stock:
Green = Best Choice
Yellow = Good Alternative
Red = Avoid
Grey = Unevaluated
A Gray rating means that a particular stock has not yet undergone scientific assessment.
The FFSI awards a score of 0-4, with 4 being the highest rating of sustainability.
Smart Catch uses both of these scientifically based ratings to help restaurants evaluate their menus. The program works with chefs to determine the rating of each seafood dish, and help come up with alternatives or revisions as necessary.
Smart Catch Commitment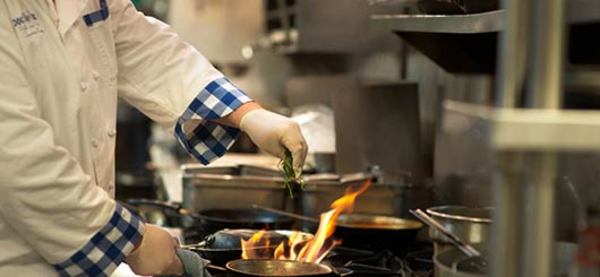 Smart Catch works closely with chefs and restaurant owners to offer customers the best sustainable seafood dishes.
The commitment of Smart Catch restaurants is vigorous and ongoing, constantly looking for ways to improve and support the sustainable seafood industry while helping consumers make informed decisions about how they eat.
When a restaurant agrees to participate in the program, the chef commits to removing at least 1 Red rated item from the menu (if applicable) as a first step. They then also dedicate themselves to meeting the following targets:
Offering at least one Green-rated item on their menu
No more than 20% Gray or unassessed dishes will make up the menu
A thorough menu review is completed every 6 months
Engage in continual improvement strategies until no longer feasible or until menu reaches at least 90% sustainability
As a customer, your patronage at a Smart Catch rated restaurant supports the commitments these chefs take on, and helps to ensure that the food you enjoy today will be available tomorrow. Helping consumers identify sustainable seafood options so they can make informed decisions is central to the goals of the Smart Catch program.
Why Should You Care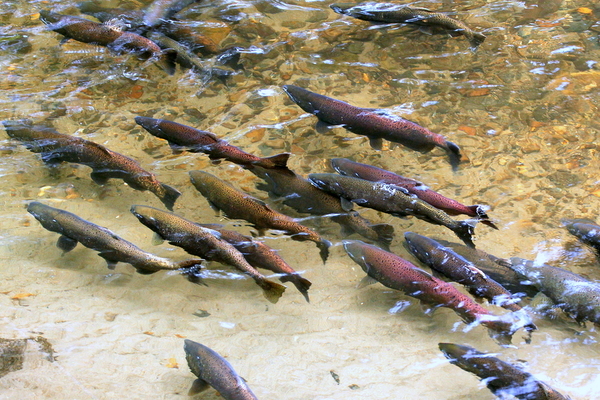 Supporting sustainable seafood industries is essential to making sure these fish populations are around for future generations to enjoy.
For years Duke has passionately declared his commitment to serving only sustainable seafood in his restaurants. When you ask him why, his answer will invariably go something like this: "I will do everything I can to make sure there is plenty of salmon and wild seafood for my grandchildren, and for their grandchildren."
Fish stocks worldwide are in steep decline, and have been for decades. This is because populations have endured years of over fishing, climate change effects, and poor aquaculture practices. Seafood makes up a large part of the protein diet in many places in the world, and too many stocks are on the verge of being damaged beyond repair.
One of the ways to reverse this trend is through making smarter choices about how and what we eat. Improved management of fisheries and aquaculture industries, combined with the power consumers have through their buying choices, is enough to drive forward a booming sustainable seafood industry that ensures future generations also have access to these foods.
Duke's Commitment to Sustainable Seafood
Duke has been a long-time supporter and advocate for sustainable fish and seafood.
For over three decades, Duke has made it his priority to serve sustainable seafood in his restaurants, particularly Wild Alaskan Salmon. "I have passion for many things," he says, "and 100 percent Wild, Sustainable Salmon is one of my highest."
Duke has personally sourced his salmon from the best fishermen in Alaska, working closely with them to create a stable "ocean to table" system. He's taken the time to learn how to properly bleed a fish, what temperature to keep it at, and how to ice it in order to maintain optimum freshness. Every step, from catch to processing to transport has been developed from best practices and with sustainability top of mind.
This is the sort of commitment the Smart Catch program rewards restaurants for. Duke's was one of the first restaurants in Seattle awarded with the Smart Catch 100% Sustainable Seafood rating, and they are proud to work together to improve sustainable seafood offerings.
Smart Catch is committed to helping chefs make more sustainable menus. Visit their website to learn more.
To experience for yourself the wide range of sustainable seafood options on Duke's menu, book a reservation at one of our six locations today.