Wild Mexican Pacific Prawns
There's nothing quite like eating fresh prawns on a waterfront patio with the sun shining and good company at the table.
Now, I've tasted prawns all over the world, and I say with confidence that Wild Mexican Prawns are the best. That's why we only serve Wild Mexican Prawns at Duke's Chowder House; you can't beat the quality or the taste. These prawns are supplied by our good friends at AquaStar, folks who are just as dedicated to sustainable fisheries as I am. And also like me, the AquaStar team makes it their business to know the ocean-to-table journey of their products, down to the tiniest detail.
At Duke's, we trust AquaStar to deliver fresh, healthy Wild Mexican Prawns, every time. We both understand that our customers deserve delicious, healthy food that is sustainably harvested, and we are committed to serving those ideals alongside every dish.
Sustainability: Everybody's Top Priority
Our prawns are wild-caught in the Sea of Cortez, near Guaymas in the Gulf of California. The water there is rich with nutrients, creating an ideal environment for prawns to flourish. With a firm texture and bold flavor, these prawns are expertly handled from the moment they are brought up in the net. Upon capture, heads and tails are swiftly removed and the prawns are immediately frozen. This ensures that they retain their fresh, crisp texture and the remarkable flavor that makes them so popular.
The shrimp fishery is the most important in Mexico, generating the highest number of jobs and utilizing the greatest number of vessels. Running September through March, the shrimp fishing season produces annual landings of around 40,000 tons of shrimp! That's a lot of appetizers.
A resource of such high economic and environmental value must be preserved for future generations. Year after year, the Mexican shrimp fishery adopts new, progressive measures in order to improve sustainability. Over the past decade, several milestones have been achieved:
A government buyout program has reduced the fleet by 50%; this has had the biggest impact by far on sustainability
Improved stock monitoring
All vessels now monitored 24/7, assisting compliance and enforcement initiatives
Updated fishing gear and technologies
All vessels equipped with mandatory bycatch reduction devices and TED's (Turtle Extruder Devices)
These efforts go a long way towards creating a sustainable fishery that ensures future generations will have access to fresh, healthy seafood. Companies like AquaStar are heavily involved in these initiatives, and Duke's is proud to support them in their efforts.
Sustainable Fisheries Partnership: Working Together For the Future
While the progress in Mexico so far has been substantial, there are still important issues to tackle in order to maintain sustainability while meeting market demands. That's why the Sustainable Fisheries Partnership was created.
Bringing together suppliers, buyers, and distributors, the SFP works together to monitor fishery activities and assist with improvement projects. AquaStar is a participant in the 'Gulf of California Shrimp Supply Chain Roundtable' program, which is fully focused on the sustainability of Mexico's shrimp fishery.
Together, the Roundtable works to resolve remaining issues, set and meet new goals, and keep everyone informed about current events. For instance, the top priority at the moment is the further reduction of bycatch, a problem experienced by fisheries around the world. Ensuring every vessel is equipped with a TED (Turtle Extruder Device) and trained on how to use it correctly is one way the fishery is handling this issue.
The SFP aims to provide producers, distributors, and customers, like you and I, with the tools necessary to ensure the seafood we purchase has been harvested in compliance with all regulations and in a sustainable manner. As somebody who is deeply committed to sustainable seafood, it's important to me that I work with providers who share those values. That's why we partner with AquaStar and rank them a Dukeworthy™ provider.
Bound by a Shared Vision…and Prawns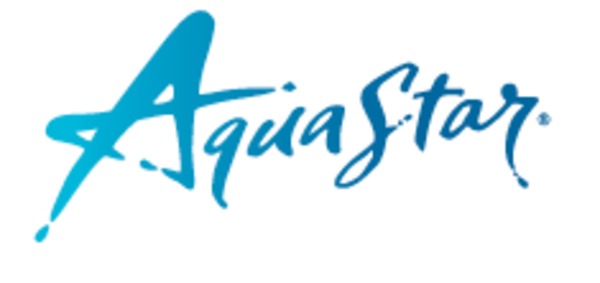 If you don't know by now, here's the bottom line: I've got high standards. If food is headed to my kitchens, you can bet that I have invested a lot of time and energy into sourcing it. I search long and hard to ensure I am providing my customers with high-quality, sustainable ingredients. I can tell you every detail of how that product got from where it started to your plate, and that is how Duke's stands apart from the rest.
The folks at AquaStar exhibit that same attention to detail. When I initially sat down to a meeting with Dow Li-Kou, an AquaStar representative, she was surprised.
"With most customers, we focus on the logistics of the business, but with Duke, we focused our meetings on gaining an in-depth understanding of the story behind each piece of seafood that would be served at his restaurants."
The best part is that AquaStar could tell me that story, beginning to end, plus guarantee that their products were harvested as sustainably as possible. As soon as I tried their Wild Mexican Prawns, I knew they were the best choice for my customers. They have a clean taste with a pure Prawn aroma that can only come from a superior resource with excellent seafood handling. Partnering with AquaStar has been a pleasure and a privilege, one I hope to continue for many years to come.
Wild Mexican Prawns are Wildly Delicious!
Dishes like our Prawns del Cabo Wabo just wouldn't be the same without Wild Mexican Prawns. Dreamt up by the incredibly talented Hispanic members of our chef team, this dish relies on traditional Mexican flavors to make it pop. Fresh organic herbs and citrus vinaigrette bring out the flavor of the prawns; the end result is a glowing tribute to Mexican cuisine.
They also make a marvelous accompaniment with other seafood. Duke's "Un" Chopped Seafood Salad combines Wild Mexican Prawns with our delicious Wild Alaska Weathervane Scallops, skewered and seared to perfection. Together with roasted cashews, ripe avocado, and salty Feta cheese, this salad is a guaranteed showstopper.
Coconut, pesto, garlic, orange, or just plain butter: our Wild Mexican Prawns are delicious with almost any flavor. Book a reservation at one of our six locations today to try any of our wildly popular Wild Mexican Prawn dishes, and support sustainable seafood.