Your Free Cookbook Awaits
Duke's Chowder House Free Recipes Video
Delicious recipes are at the heart of every successful restaurant, and Duke's Chowder House is no exception. My culinary team and I have worked hard over the past 40 years to ensure that we are serving our customers the most interesting, delicious and wholesome foods available.
That's why I insist on personally sourcing the ingredients we bring into our kitchens. I head to Alaska at least once a year to fish with the fishermen and meet with processors harvesting our Wild Alaskan Salmon and Halibut.  They follow strict guidelines regarding the handling of fish bound for Duke's kitchens. These best practices have been carefully cultivated to ensure that our fish has maximum fresh taste.
I also work with local providers as often as possible, whether it's working with a Seattle bakery to make our famous Double Sourdough Bread or a creamery to create exciting ice-cream flavors to pair with our desserts. We take pride in supporting family-owned businesses like Penn Cove Shellfish Farm, who deliver fresh mussels to our kitchens immediately after harvest.
Knowing every detail of the journey our food takes, from its origin to your plate, is what helps Duke's Chowder House stand out from the competition.
Sustainable, high-quality, fresh ingredients are essential to creating delicious meals that are perfect for bringing family and friends together. That's why I am excited to offer you a free mini-cookbook featuring recipes found in my latest published cookbook "As Wild As It Gets: Duke's Secret Sustainable Seafood Recipes."
13 Delicious Recipes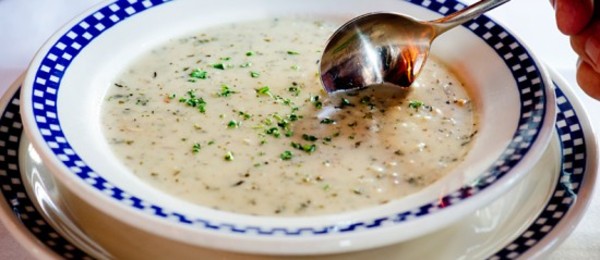 This free mini-cookbook showcases 13 of Duke's most popular recipes, specially created by myself, along with Executive Chef 'Wild' Bill, and his team of experts.
Inside you'll find instructions on preparing the wildly delicious 'I Hear The Ocean Fresh Salad', made with Wild Mexican Prawns and tender Dungeness Crabmeat. I discovered this salad years ago at another famous Seattle restaurant, Shuckers, located in the Fairmont Hotel. For years I was in love with this salad, partly because of the amazing flavors.
Now, I pride myself on being pretty good at guessing what spices and herbs are used to create distinctive flavors, but this one eluded me. One night, I finally begged the waiter to tell me the secret ingredient. The answer: tarragon. Found in the dressing, it blends so beautifully with the other ingredients that the salad comes together in the perfect way.
Don't worry: we've included the recipe for the Ocean Fresh Dressing as well!
You'll also find instructions for preparing Wild Alaska Salmon with Pretty Pesto, one of our most popular dinner choices at Duke's. Alaska boasts one of the most sustainable salmon fisheries in the world, so you can feel good about serving it to your family. Our unique pesto recipe is also included.
Most pesto is made with pine nuts, but they can be very expensive and finicky to prepare; if not done right, they can taste a bit "off". That's why we make our pesto with almonds! Chef "Wild" Bill converted me some years back to almond pesto. Made with fresh organic basil, lemon juice, and extra virgin olive oil; we call it Pretty Pesto because…well…it's just so darn pretty to look at! It's also one of the healthiest dishes on the menu.
The mini-cookbook also features 'dish enhancement' recipes. While not exactly meals unto themselves, these recipes will elevate your own homemade meals to the next level.
Duke's Ready Anytime Seasoning is definitely something to keep in the pantry. Great on anything broiled, it's also a key ingredient in recipes like the Pretty Pesto or Ocean Fresh Dressing! Savory, salty and with a little heat, make a batch of this seasoning for use 'anytime.'
Experience the bold flavors of Mexico in our famous Dukecumber Pico de Gallo. This dish is made with ripe tomatoes, crunchy cucumbers, and fresh cilantro. Perfect with tortilla chips for a family gathering, or use as a topping on chicken breast. Adapt it easily to your individual tastes by adding avocado, red onion or jalapenos.
Also included is a recipe for Make It Yourself Mayo. I'll confess, I love mayonnaise. I put it on everything. It is king among sauces and is a great base for making homemade sauce and dips. Better than store-bought, this recipe can be made in a large batch and kept in the fridge for a week or so, though it's so delicious that it rarely lasts that long in my house! Make it your own by adding roasted garlic, herbs or honey and mustard.
Finally, top off your meal with a mouth-watering dessert. My favorite is our popular What's-Her-Name Carrot Cake. The recipe came from a friend of an employee. For the life of me, I could never remember the name of the friend, hence the name! Moist, dense and gluten-free, this cake is always a hit. And of course, what is a good carrot cake without rich, thick cream cheese frosting? My mother always made the best cream cheese frosting, so we borrowed her recipe and technique and added a couple new moves to jazz it up a bit. The result is an unforgettable dessert that you'll want to make again and again.
The food experts in Duke's Chowder House kitchens have carefully crafted these recipes through trial and error, using wholesome ingredients that are sustainably harvested and transported. We are delighted to share them, from our kitchen to yours.
Expert Advice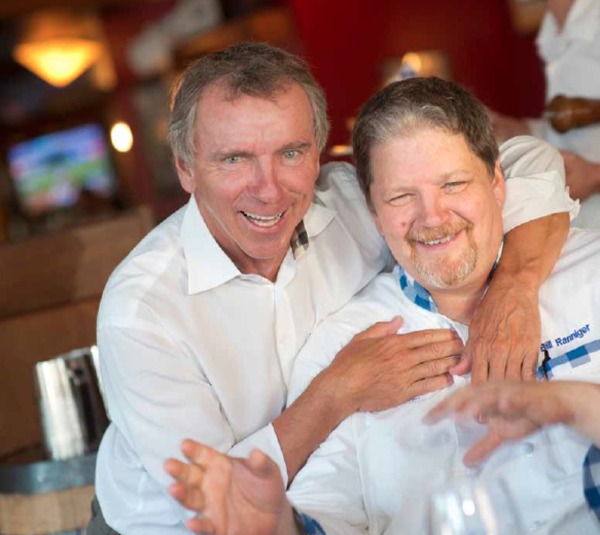 Inside the free mini-cookbook, you'll also find helpful tips directly from Chef "Wild" Bill. The two of us have worked together for over 20 years, and I look forward to 20 more. He is an extremely talented chef, a great friend, and a huge part of the success of Duke's Chowder House. He offers useful tips and tricks that he has developed throughout his career to achieve excellence in the dishes he makes. For example, when roasting garlic cloves, strain the leftover oil and save it to add to any recipe that calls for garlic. Use to make garlic-infused olive oil, or add to Make It Yourself Mayo. Swap butter on your bread for olive oil, and use garden fresh herbs whenever possible.
The free mini-cookbook is sure to add new favorites to your family menu. Get your copy of the free, downloadable mini-cookbook right now! Be sure to also  check out my full-length cookbook "As Wild As It Gets: Duke's Secret Sustainable Seafood Recipes" for more incredible recipes, tips from "Wild" Bill and stories of my adventures.
What are you waiting for? Get cooking!