Searching for the Best Seafood in Puget Sound?
Enjoying Duke's Seafood's 100% sustainable seafood, award-winning chowder, grass-fed beef, and many other options are now available any way you like it. Dine outdoor on our spacious patios or indoor in a comfortable, safe setting. Order for pick up or have Duke's Seafood delivered.
Any way you like it, we're eager for you to join us at any of our seven locations around the Sound!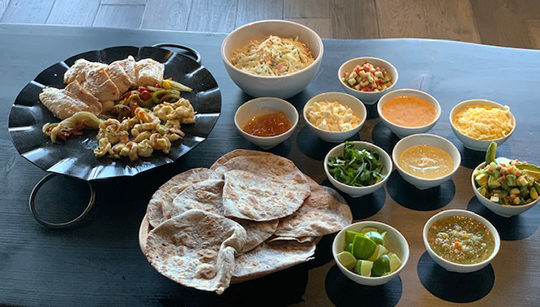 New Take Home Meal Kits!
Order this week's meal kit from Friday, October 23rd through Wednesday, October 28th
Now you can become a Duke's Seafood chef with our exclusive meal kits. Rotating family meal options each week and other take-home options available for pick up on Thursday every week. Portioned and prepared ingredients plus cooking instructions are included to make a Duke's Seafood feast at home.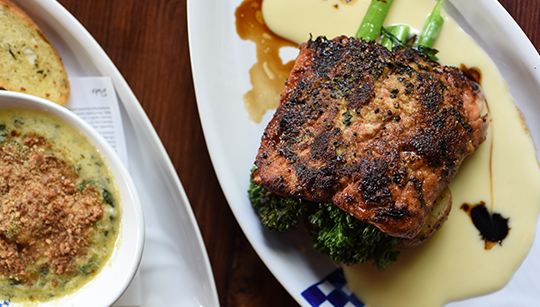 Order Online Takeout for Pickup
Order lunch or dinner online today and pick up at your neighborhood Duke's Seafood location. Try one of our Award Winning Chowders or indulge in one of our many 100% Sustainable Seafood choices. We'll have it hot and ready to go. Oh, and all of our take-home meal containers are compostable. It's Duke's Seafood . . . of course we're sustainable.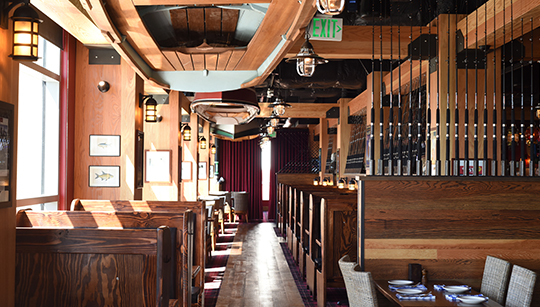 Duke's Seafood Installs Pathogen-Filtering System to Kill COVID Particles
Every Duke's is now fitted with a new air filtration system using needlepoint bipolar ionization (NPBI™) technology to reduce COVID airborne pathogens by 99.4%. When we discovered a technology that goes above and beyond the required levels of air filtering, we knew we had to have it.
"I personally guarantee that you'll enjoy your meal, or you don't pay."
– Duke Moscrip