I CAN'T STAND FUSSY ATMOSPHERE.
The biggest reason I started Duke's Seafood was because I can't stand fussy atmosphere. I wanted a special place where guests could relax and just be themselves, where all would feel welcome, and for 42 years, I'm proud to say that we have delivered. Duke's is a favorite for families celebrating a loved one's birthday, for couples enjoying a romantic dinner, for friends meeting for a bite and a drink after work. All of our locations, from the neighborhood feeling in Green Lake to the metropolitan feel of our Bellevue location, Duke's Seafood is the perfect gathering place.
"The atmosphere that we've created is aimed at being unpretentious so that people are comfortable. It's friendly. We want our servers to create that atmosphere where it's very light and airy and fun. We take our food seriously, but we don't take ourselves so seriously that it's stuffy. We don't want a fussy restaurant, we want a place where people feel comfortable to come and come often, you know, because it's their kind of place." Duke
Happy Hour is lively with a menu filled with exclusive cocktails, craft beers, and Pacific Northwest wines to complement incredible Happy Hour special food delights. We don't believe in cutting corners or skimping on anything, which means our Happy Hour bites are the same size as our regular menu items and often make a meal. In fact, our Famous Bloody Mary, with its two grilled prawns and veggies, is a meal in itself.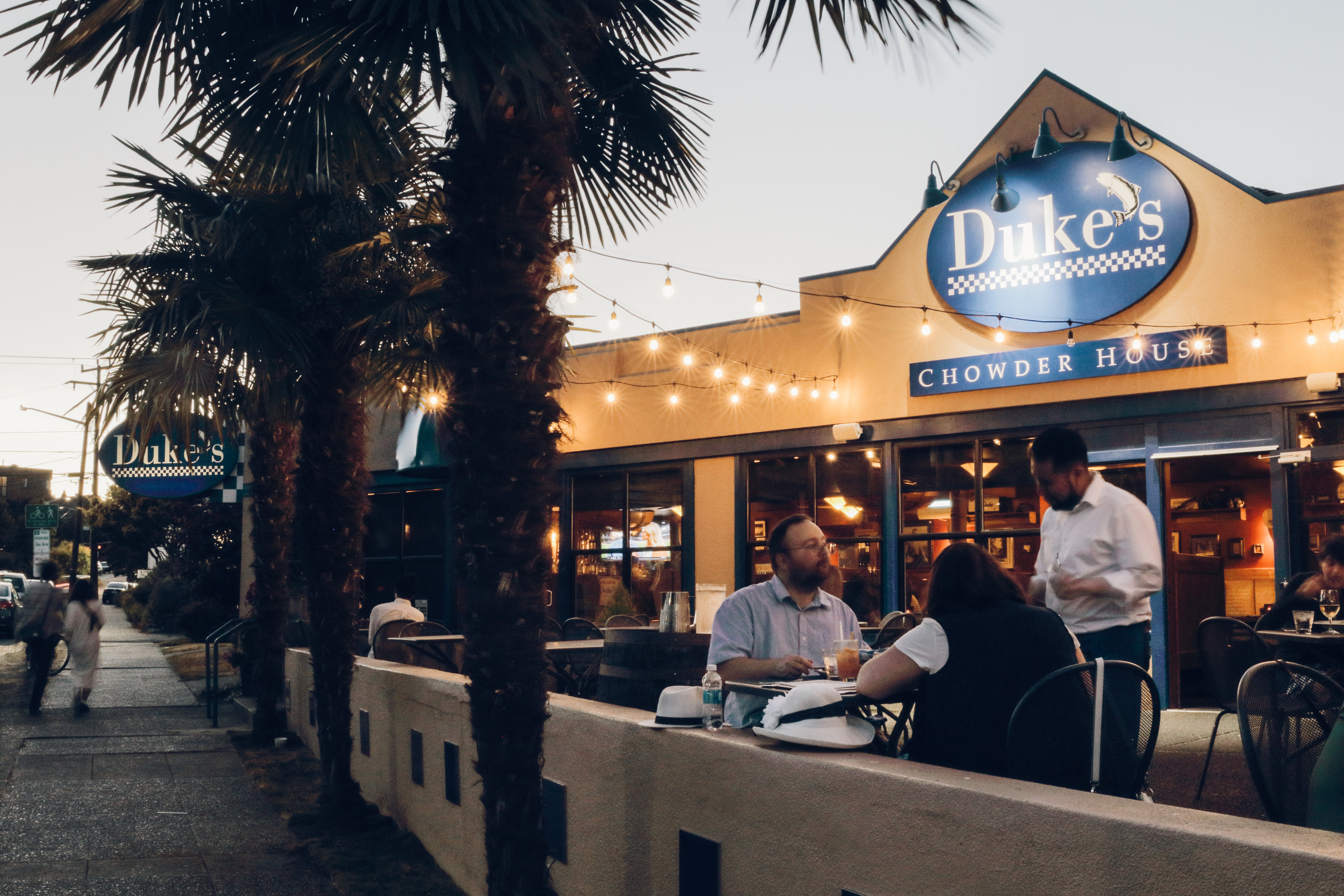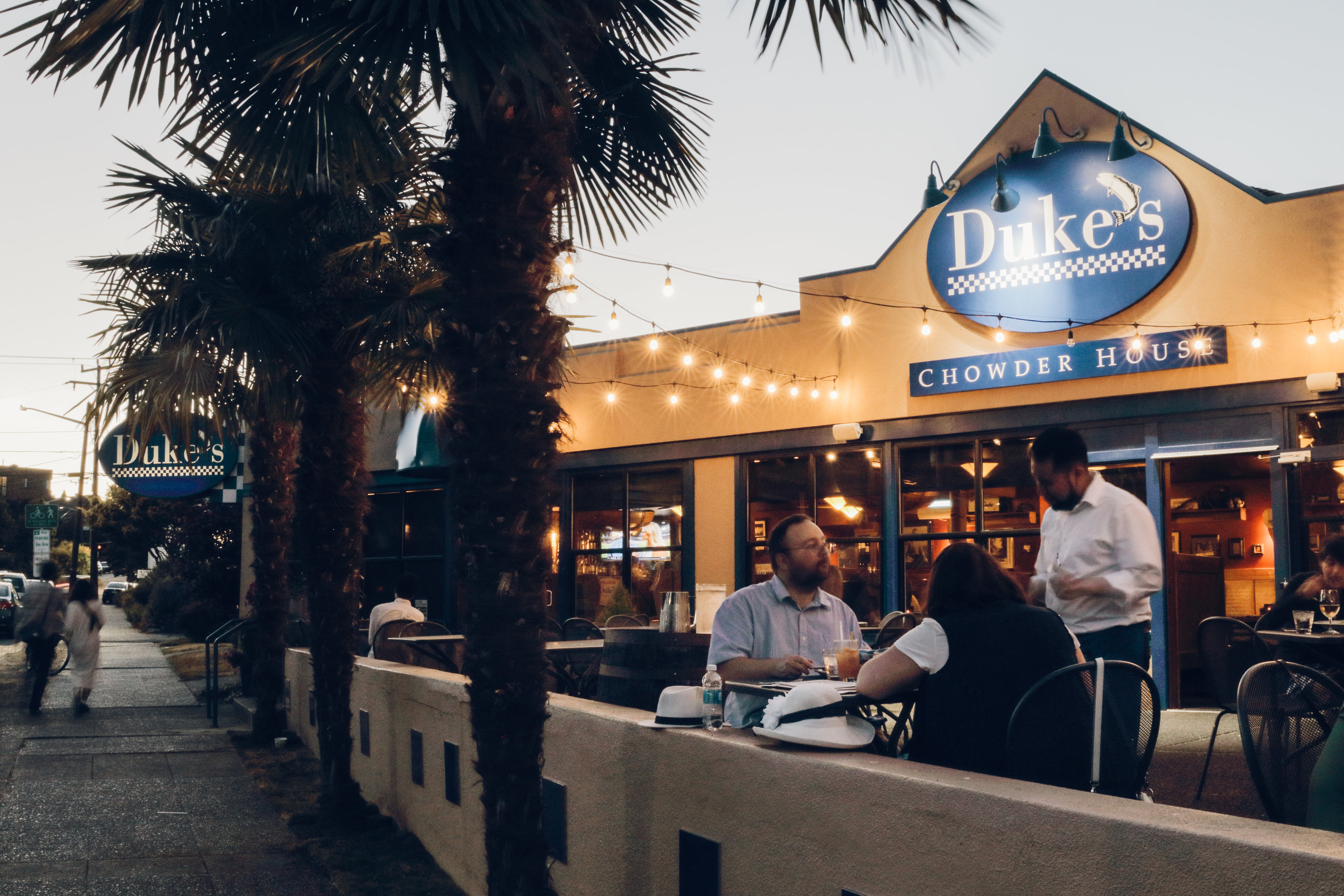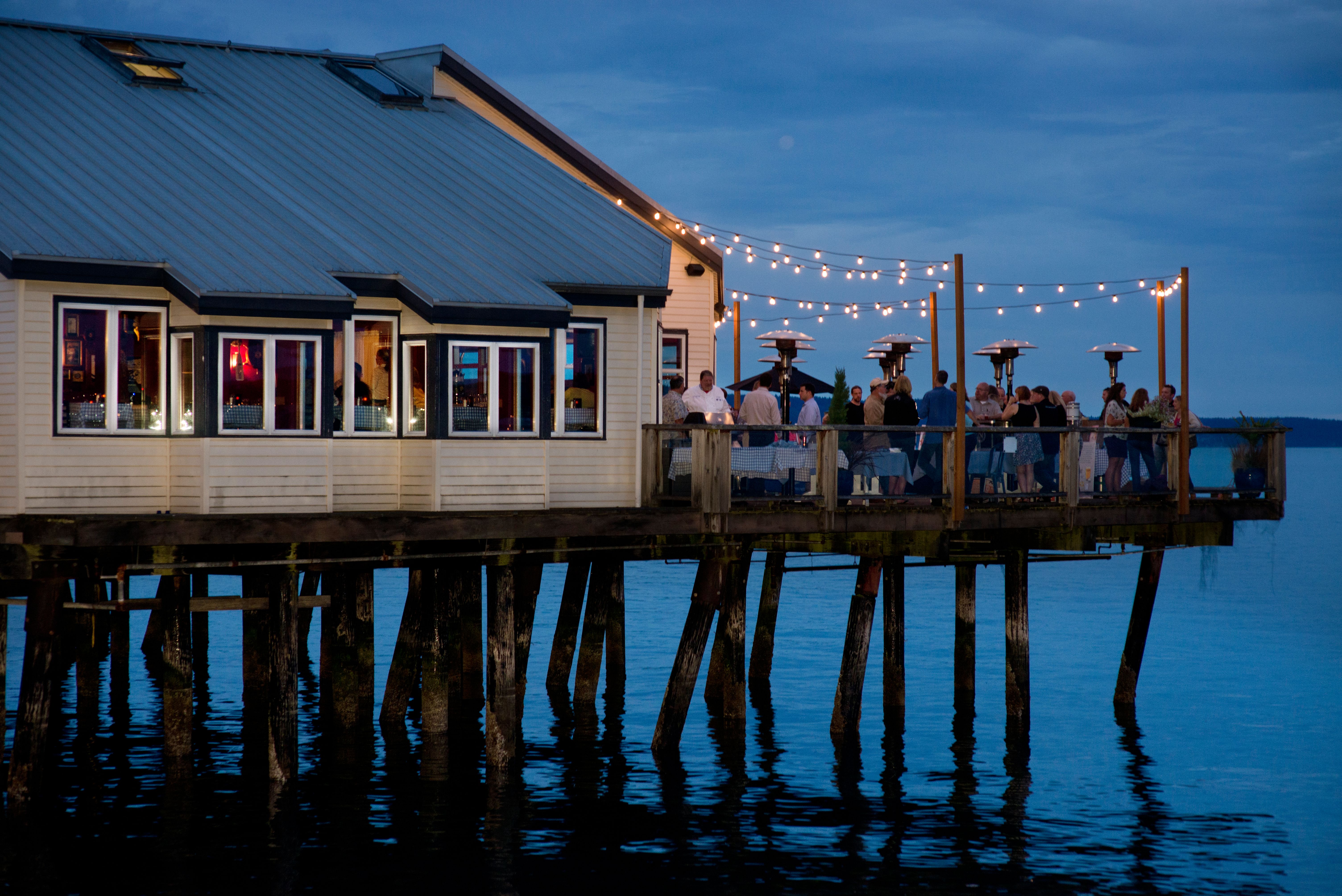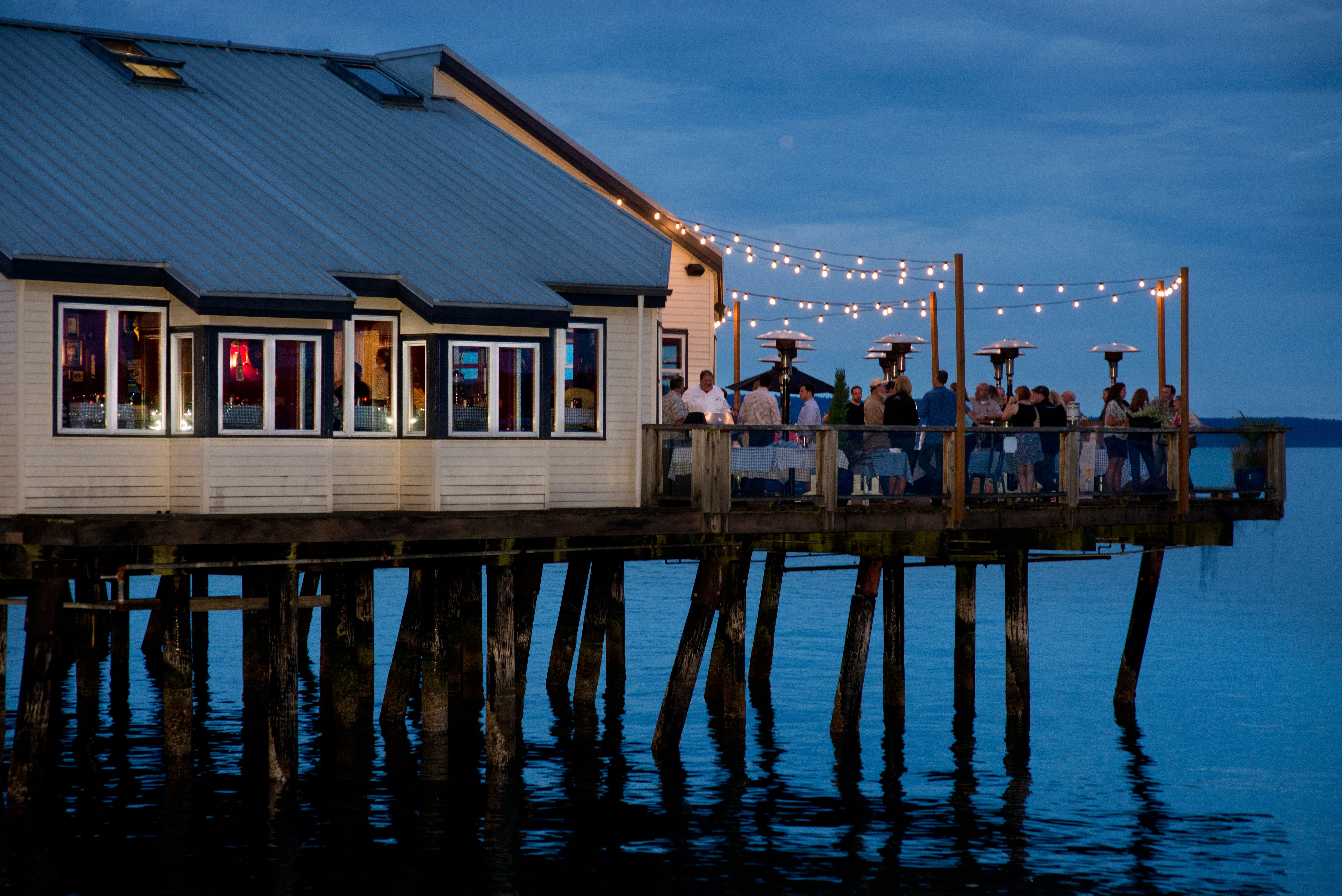 Each May, we celebrate the opening of Deck Season! All of our restaurants have incredible patio or deck dining experiences, except for Bellevue, which is downtown in Lincoln Square South. Each look over water, and one is actually on the water on piers. All have great views to watch sunsets, have heat towers to stave off cool nights, and stay open until closing. Our Alki Beach location offers a gorgeous view of the Seattle skyline and Cascade Mountains over Elliot Bay, and soon we'll be able to enjoy the majesty of the sun setting on the Olympic Mountains and Puget Sound from our location on Shilshole Bay (coming in 2020).
We are passionate about creating great food and surrounding our guests with good atmosphere. We take our food seriously, but not ourselves! Come join us at any one of our locations – or all of them – for a memorable and delicious experience.
Looking to bring a Crowd! Most of our locations can handle large groups. Check out our Group & Private Dining page to learn more.