WHATEVER WE DO, IT HAS TO BE WORTHY TO BE SERVED.
When fishing with my favorite captain years back in Alaska, we caught a small halibut. The captain saw it and said, "That's too small and does not look good. It's not DukeWorthy. Toss it back," and the concept stuck.  We don't stand still.
Since I launched my first restaurant some 40+ years ago, I continually look to renew, upgrade, add fresh ingredients, beef up our menu items and flavors, and seek out only good, pure food for our restaurants. No growth hormones, no chemicals, no preservatives, no nitrites, no tripolyphosphate and all those chemicals you can't even pronounce. It's just pure, good food, you know, the way it's supposed to be.
"Our employees put the guests first. They're not intimidated by giving really friendly service, they're comfortable with that, and they allow the guests to decide what their evening is going to be like." Duke.
There is no Such Thing as Junk Food; it's Either Junk or it's Food. We Don't Serve Junk. Duke's doesn't take any chances when it comes to your health, which is why all of our food is chemical-free, antibiotic-free, hormone-free, GMO-free, trans-fat-free, nitrite-free, and contains no high-fructose corn syrup (right down to the maraschino cherry on top). Our focus is fresh-tasting, organic, cage-free, and 100% sustainable food. So, come relax at your nearest Duke's Seafood, where we serve it "just the way you like it."
I'm Duke and I Promise to source the best whole, natural, organic, and 100% sustainable food that Mother Earth gives us and for our team to be stewards of those precious resources and to only source sustainable products that support the replenishment of the environment for generations to come.
I also promise that you'll love it – or you don't pay. Every guest leaves our restaurants satisfied and feeling they received amazing value for their money. Portions are generous yet balanced and filled with flavor.
I've met our sources and only buy from processors, distributors, ranchers, fishermen, and farmers who respect the land and sea as well as their food and adhere to our high standards. Every product must be without dangerous chemicals, growth hormones, or antibiotics.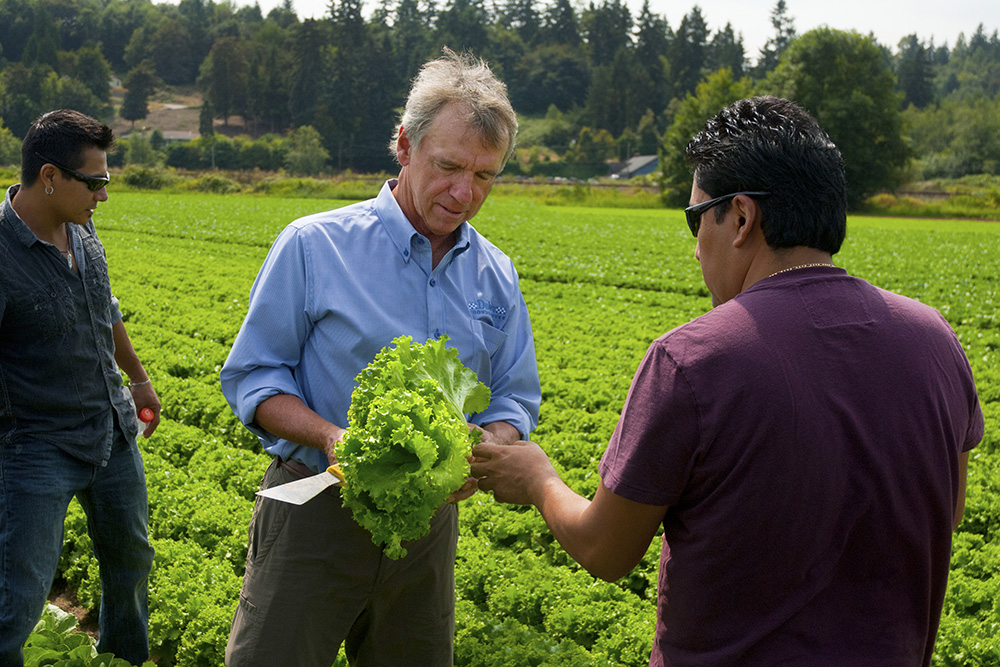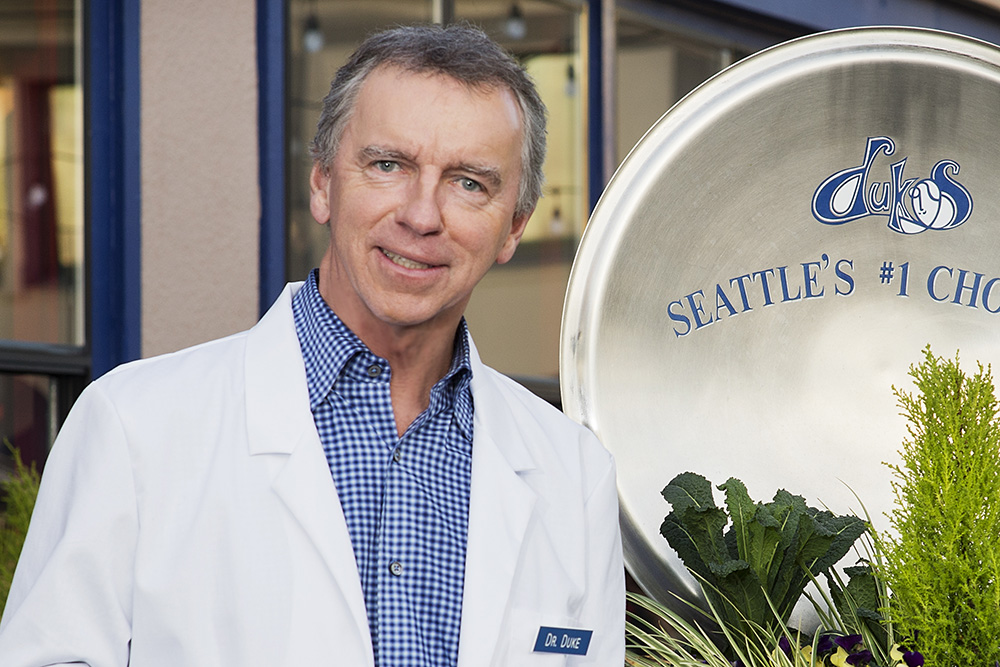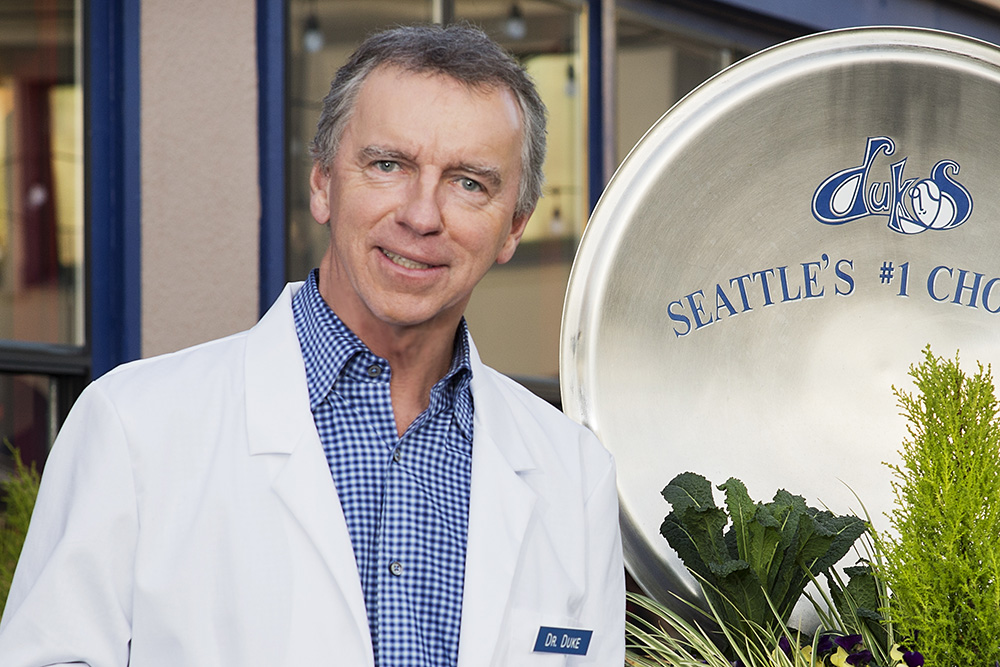 Dr. Duke's Prescription for health & nutrition is to pursue vitality for all by offering healthy and nutritious food and drink, all coming from safe and trusted sources. We prepare all dishes with care, balancing flavor and nutrition. To the best of our ability, we accommodate customers with allergies or sensitivities, even Gluten-Free with dozens of menu items.