Best Outdoor Seating in the Northwest
At Duke's Seafood, we have a lot of great things going for us: tasty food, our easy vibe, friendly team members, and much more.
But when summer arrives in the Puget Sound region, one of the best things about Duke's is our patios and decks!
Nothing says summertime like sipping a cold beverage on a sunny patio, surrounded by good friends and good food. That's what summer is about.
Good Company
Locals know that Duke's is a great place to hang out in the sunshine. Often, we'll welcome out-of-town visitors looking for restaurants with outdoor seating. Some guests come to visit children, grandchildren, or good friends. Often there's a special occasion, such as a birthday or a wedding. We love helping families and friends celebrate!
Summer Eats
Each summer, the Duke's culinary team put their creative juices to work, creating tasty specials to satisfy your cravings.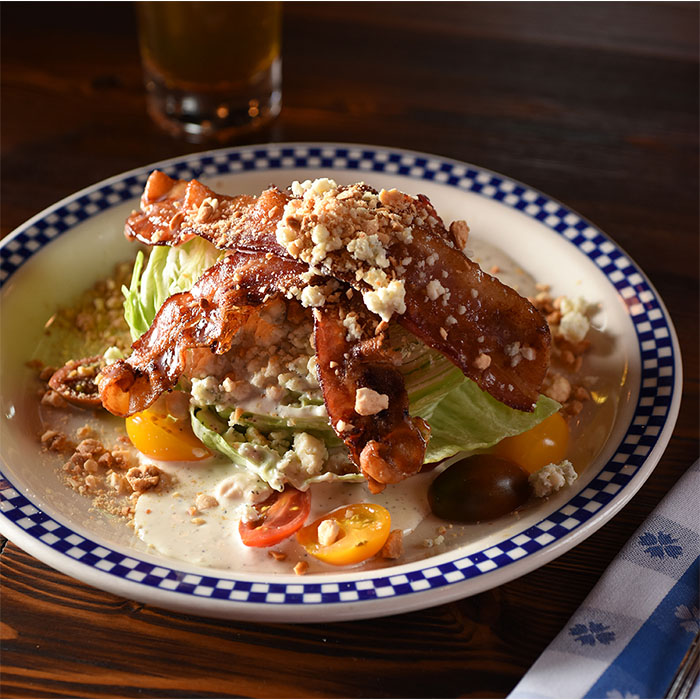 One of our favorites this season is our tropical shrimp tajin. Coconut milk marinated Argentinean Red Shrimp is lightly breaded in our Baja flour and flash fried to crispy perfection. We serve this beauty with a Tajin-seasoned jicama tropical fruit salad with a side of stone ground mustard aioli and zesty lime aioli for dipping. This is as pretty as it is tasty! And it's hearty enough for several people to enjoy or as a yummy, fruity entrée for one.
We've also brought back a summer favorite—our wedge salad! Fresh, local Iceberg lettuce is topped with toasted Oregon hazelnuts, agave-rubbed nitrite-free bacon, Point Reyes bleu cheese crumbles, and tri-colored teardrop tomatoes, then drizzled with our unreal homemade Duke's bleu cheese dressing. This can also be shared by two as a light bite or kept all to yourself as an entrée.
Another returning crowd-pleaser is our Tempting Thai Ginger Halibut. Sustainable and line-caught True Cod from the boat "Blue North" from the cold, pristine waters of Alaska, this dish is seasoned and topped with toasted macadamia nuts in a coconut milk broth with fresh ginger and served with white sticky rice. Don't forget to dip your sourdough bread in the yummy broth (we don't mind).
Lastly, we couldn't resist creating the most incredible taco with our favorite fish: salmon! First we grill a juicy fillet of 100% wild Alaska Coho salmon, then tuck it into hand-stretched corn/flour tortillas with radicchio cucumber pico de gallo, queso fresca, fresh blueberries, avocado crema, and fresh cilantro.
Summer Drinks
Whether you're in the mood for a refreshing glass of iced tea, lemonade, a light spritzer, or one of our specialty "Duketails," we've got you covered. Plus a full selection of beer and wine (half-priced bottles every Monday!) Summer is finally here! Stop by your nearest Duke's patio this summer and take advantage of our beautiful sunshine while it lasts.